Can you do the grocery shopping with a bike? Sure you can! Is it possible to haul a whole week's food with a bike? Definitely! But you need to prepare. There's more to bringing home your purchases than hopping on the bike with a backpack slung over your shoulders. Though you can transport goods in a backpack, it's easier, safer, and less stressful on your body to let the bike — and possibly a trailer — do the work of a mule. To find out how, click on the links below.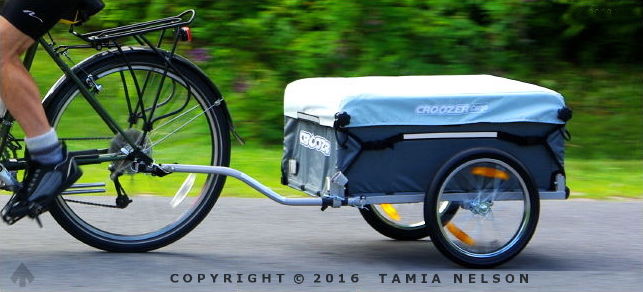 ---
Hardware for Hauling Stuff
Handlebar Bags and Pouches
Panniers, Saddle Bags, and Rack Trunks
Bike Trailers
Getting the Shopping Home in Good Order
Comment? Questions? Send 'em here.