Routine bike maintenance is within the grasp or anyone who has modest dexterity and tinkering skills. Every cyclist should know how to lube the drive train, change a punctured tube and inflate tires roadside, adjust brakes, check headset security, and a host of other tasks that keep us safe and our bikes happy. Moreover, few cyclists are satisfied with their bikes right off the showroom floor or out of the box. We make adjustments, add stuff, remove bits, and generally customize and personalize our steeds. The articles below should help answer some common questions and concerns about maintenance, modifications, outfitting, and storing your bike.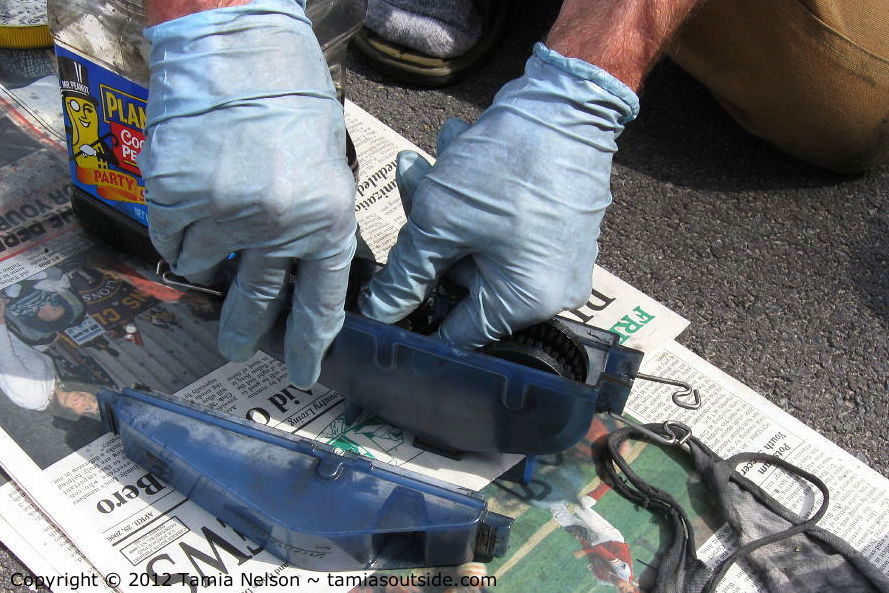 ---
« Table of Contents »
---
Choosing a Bike and Making it Yours
In Your Shop: Stands, Tips, and Storage Ideas
Bike Tools for the Shop and for the Road
From Chuck Davis' Workshop: A Pro's Hints and Tips
Keeping a Clean Machine
Get a Grip on the Cockpit: Handlebars and Stems
Shifty Business: Mostly Bar-End Shifters
Rolling Along: Wheels, Tires, Tubes, and Fenders
Cranking On: Your Bike's Drive Train
By the Seat of Your Pants: Saddles and Seatposts
Just for Kicks: One- and Two-Legged Kickstands
On the Rack: Hardware for Hauling Stuff
It's in the Bag: Packs, Panniers, and Pouches for Hauling Stuff
Lighting the Way and Being Seen
Cyclometers, GPS Receivers, and Other Electronics
All About Bottles and Cages
Bells and Whistles for Safer Cycling
Dealing With Dogs
Comment? Questions? Send 'em here.