Planning to go places on your bike? Overnight, over the hills, or overseas, a tour's duration and location makes little difference, the vital elements are the same for everyone—being warm when it's cold, cool when it's hot, dry when it's wet, and staying well-fed and hydrated so your internal engine keeps ticking over smoothly. And then there's the business of keeping your bike in good shape, too, without squeaks, wobbles or mechanical failures. The articles below should give you a start answering questions every cyclotourist has. And if you can't find what you're looking for? Let us know and we'll do what we can to remedy that.
---
« Table of Contents »
---
« On the Bike »
First Things
Bike Accessories
Bike Racks
Handlebar and Other Bags, and Rack Trunks
Panniers
Bike Trailers
Bike Tools
Tires, Tubes, and Punctures
Lights and Reflectors
Hauling Hydration
Mudflaps and Why You Should Use Them
« Outfitting Your Body »
Protecting Your Brain Case
What to Wear?
Keeping Warm
« Health and Safety »
Essentials
Health, Wellbeing, and First Aid
Your Cloak of Visibility
« On the Road »
Coping With Terrain and the Elements
« Camp Sweet Camp »
Little Things
Gimme Shelter
Now I Lay Me Down to Sleep
« Road Food! Eats for Cyclists on the Go »
Thirst is a Dangerous Thing
Keeping Energy Up
Meal Time!
Desserts and Snacks
The Cyclotourist's Cook Kit
« Entertainments on Tour »
« Armchair Adventuring »
« The Big Picture »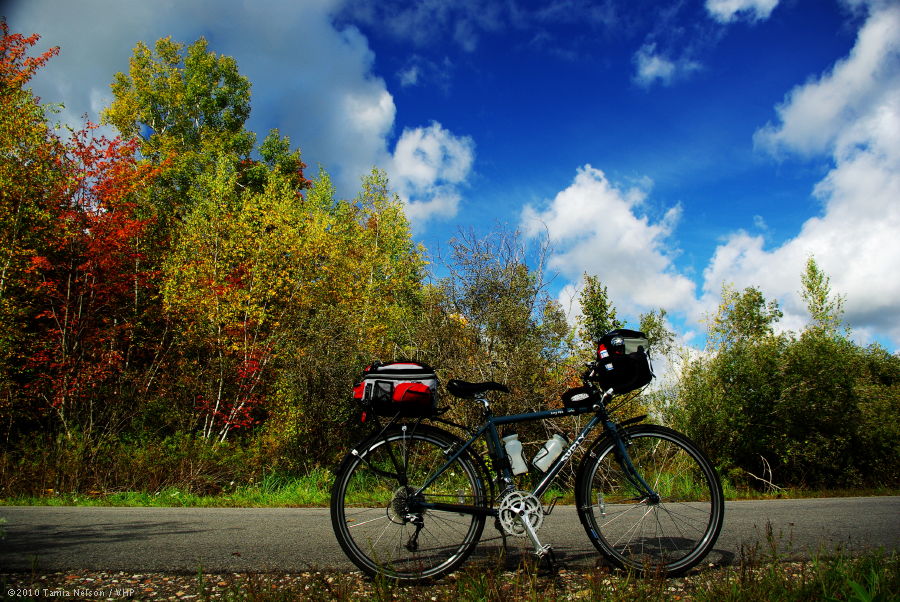 Comment? Questions? Send 'em here.