Nov 16 2015
To make a long story short, Itati Água Mineral planned to sponsor the PedAlegre Cycling Club, but because the club meets for evening cycling, they wear reflective vests. This is good for safety, but not so good for a sponsor wishing to display their support with a logo on the club's jersey. So I looked for a way to stamp our brand in reflective material on a jersey, and after a year of research and testing, we finally did it!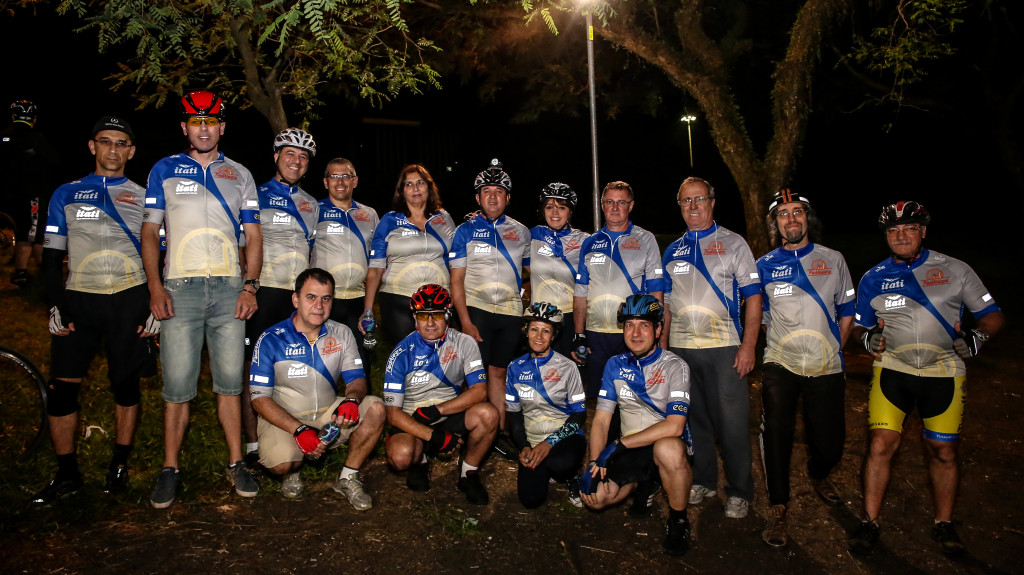 Photo Copyright © 2015 Mônica Cruz
Our new high-tech jerseys are made of an environmentally friendly fabric derived from recycled PET bottles, and they sport reflective Itati logos and other patches to make cyclists more visible to motorists.
The first 100 jerseys sold out in three days to members of the PedAlegre Cycling Club. Now Itati lights up the evenings in Porto Alegre, and the jersey is such an eye-catching success that other area cyclists want one, too. So we've placed an order for more. This just goes to show that being bright is right, and Itati Água Mineral leads the way.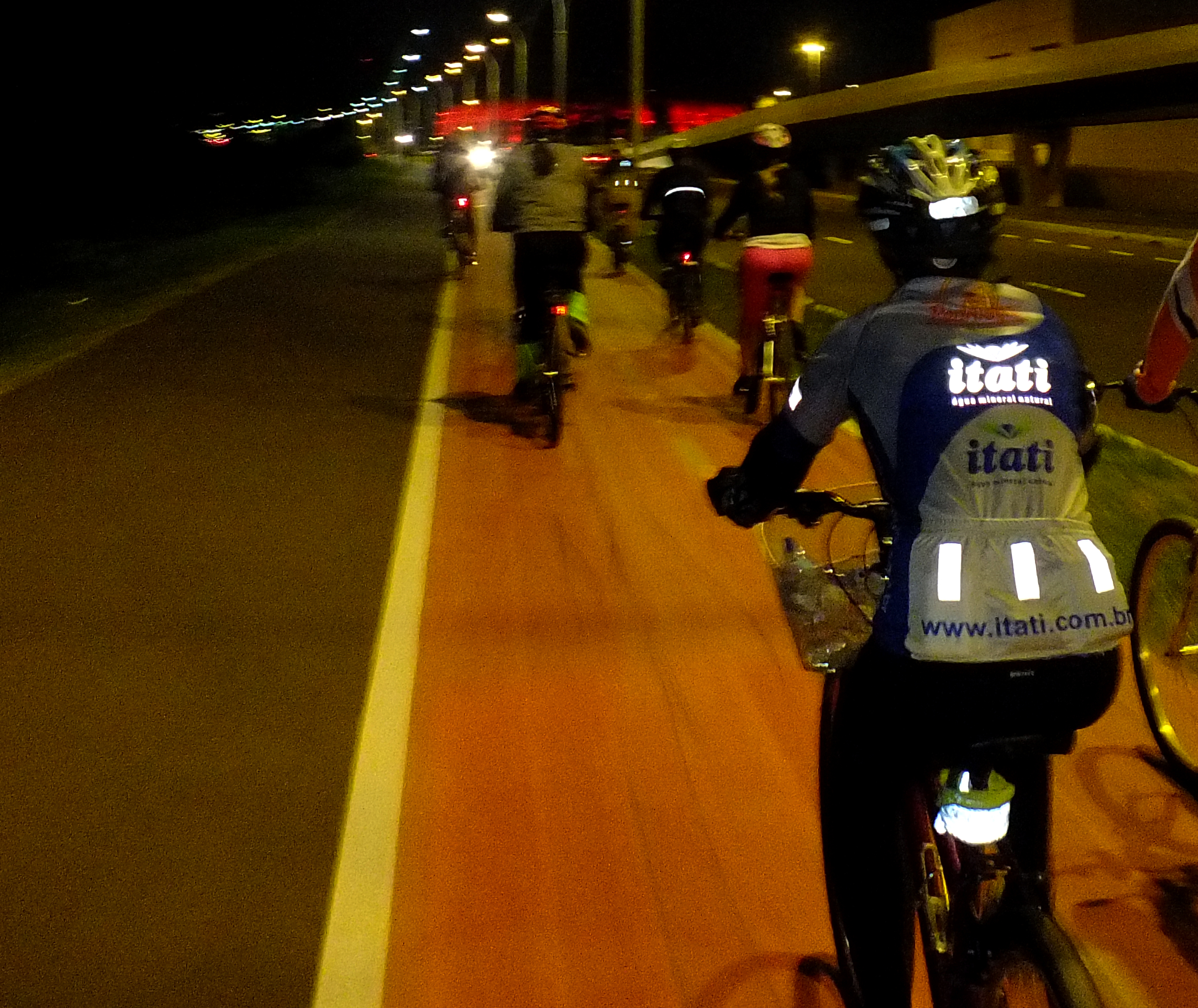 Photo Copyright © 2015 Juarez Pereira
---
Further Reading
Questions? Comments? Just click here!