This ain't no sock puppet, nor an expensive piece of high tech equipment, but you can't beat it for getting the job done.
______________________________


by Tamia Nelson | May 4, 2018
If you're looking for the best rag ever for cleaning a bike, look no further than your worn out socks. I have a box full of old cotton crew socks with a terry cloth footbed, and they're perfect for the job. Just turn the sock inside out, slip it over your hand, dip it into sudsy warm water, and give your bike a rub-down. What could be simpler? Better still, I've a lifetime supply, and these rags are free!
Read more: Care and Feeding of Bikes | Choosing a Bike and Making It Yours | Practical Cycling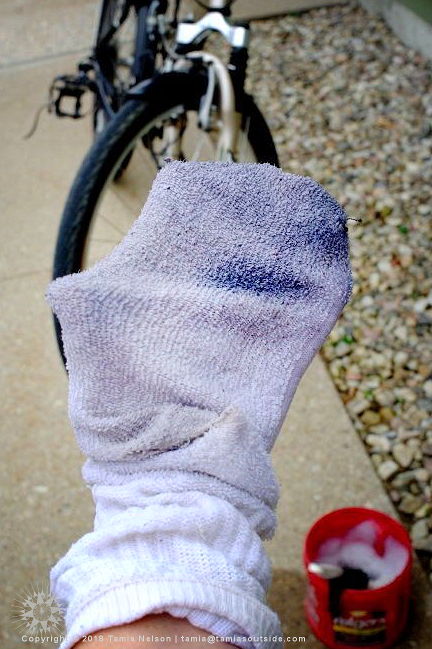 ---
Questions? Comments? Then click here to send Tamia an e‑mail.