Sighting a rare bike is like sighting an illusive wild bird, and just like with rare birds, it's not always easy to capture them on pixels, but sometimes you get lucky.
______________________________
by Tamia Nelson | April 13, 2018
Sighting a rare bike is like sighting an illusive wild bird, and just like with rare birds, it's not always easy to capture them on pixels. Some time ago I caught a sighting of a velomobile, the first I'd ever seen in person. But it was a fleeting glimpse, with only enough time to grab my camera and shoot a snap.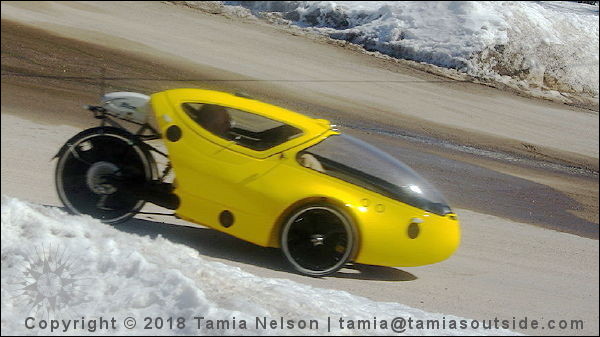 Then a few weeks later, as snowbanks melted in the strong April sun, I was surprised again by the velomobile man. This time I was quicker off the mark, and caught a shot of him from astern. Since the last time I saw it, the Go-One3 has been modified with what looks like battery packs for an electric assist. No wonder, as this is a hilly part of the world, and the Go-One3 is a heavy beast. Here is is: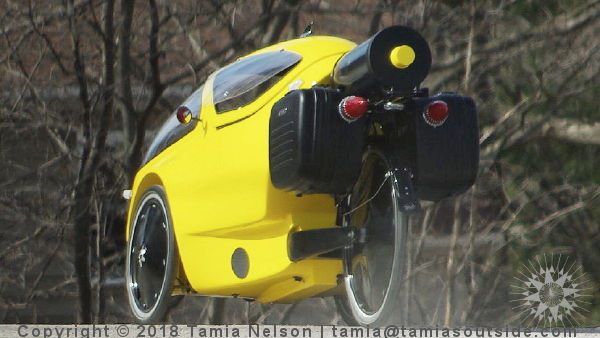 I'm not sure I'm ready for this kind of bike, but I'm glad to see it on the road. With luck I'll cross paths with the owner. What cyclist doesn't like talking about bikes, right?
Questions? Comments? Then click here to send Tamia an e‑mail.